Loading our adoptable pets
Looking for...
Kid Friendly

Cat Friendly

Dog Friendly

Special Needs

All
Breed
All Breeds

German-Shepherd-Dog
Sorry, no pets were found with your search criteria. Keep looking 🙂
Sorry, no pets were found with that name. Keep looking 🙂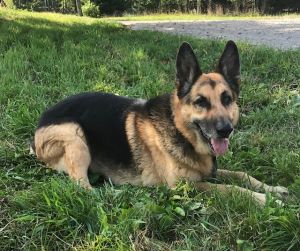 Zeke
Dog, Senior, Male, Large
German-Shepherd-Dog
Medium length, straight, hard and close lying with a dense undercoat.

There is also a long-coated variety.
Brushing daily will help cut down on shedding and an occasional bath will keep their coat shiny and in top condition.

Nail trimming is also important to keep their paws in good health.
White Paws German Shepherd Rescue in Green Bay, Wisconsin has rescued over 1,000 dogs during our lifetime.
In that time, we have rarely needed funds like we do now. Because we take in young, old, and sick dogs with unknown medical conditions it's a gamble each time we bring in dogs.